Coursepack – Instruction manual
Eventful offers a Teams app for the coursepack service. The app works with Teams for Edu.
Installation
The user adds the app himself by pressing the points and then "More apps" in the side menu.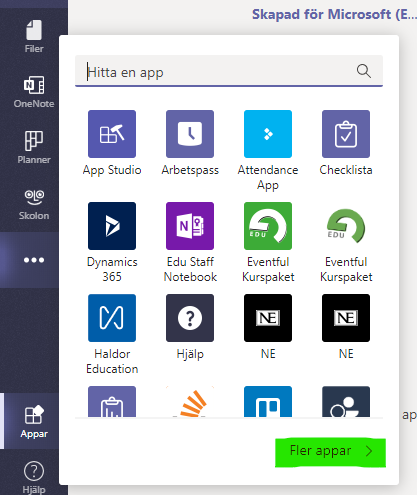 Then search for "Coursepack" and click on the Courses package application.
Press "Add".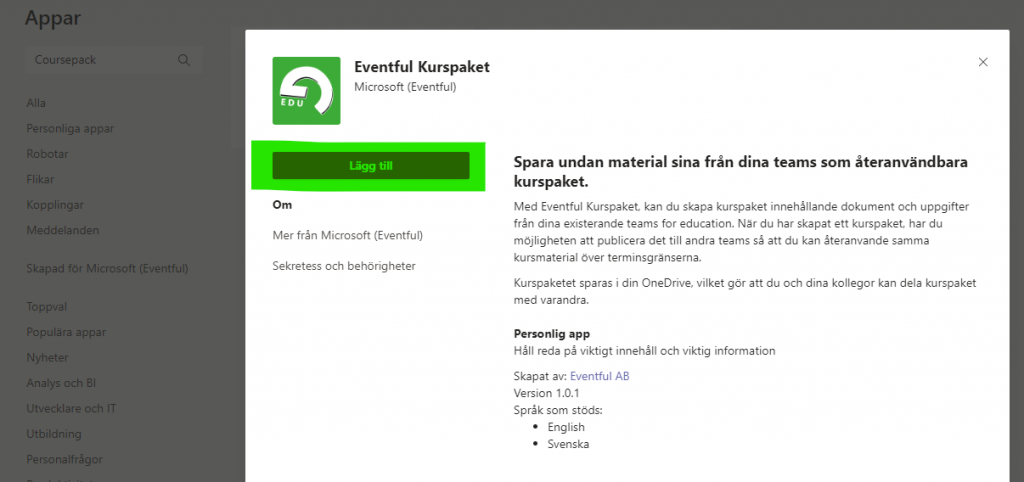 The coursepack app is now added as a menu item to the left in Teams.
Usage
Create a coursepack
To create a new course package select the tab "Create coursepack".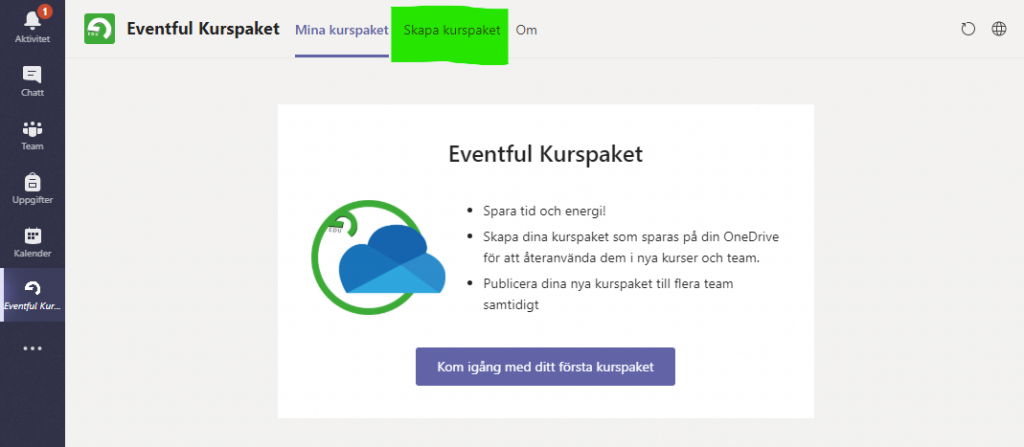 Choose the team and the information you want to include in your coursepack.
Click "Save" and then "Okay".

Publish a coursepack
To publish your course package, press "Publish".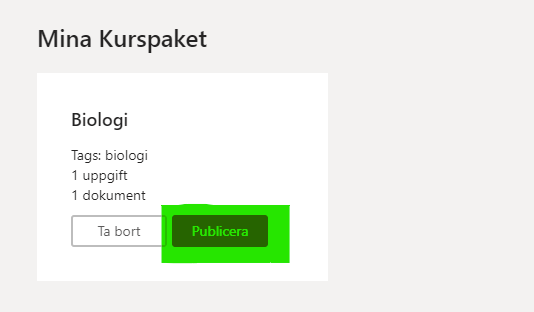 Choose which teams the coursepack should be published to and press "Publish".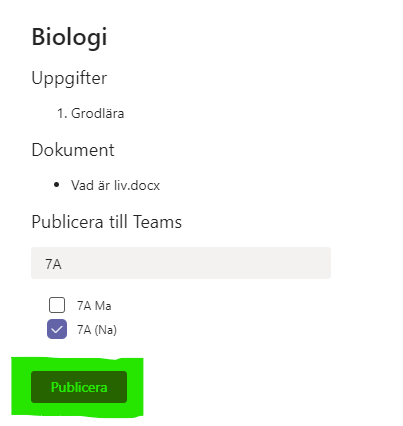 When the process is complete, the coursepack has been published.